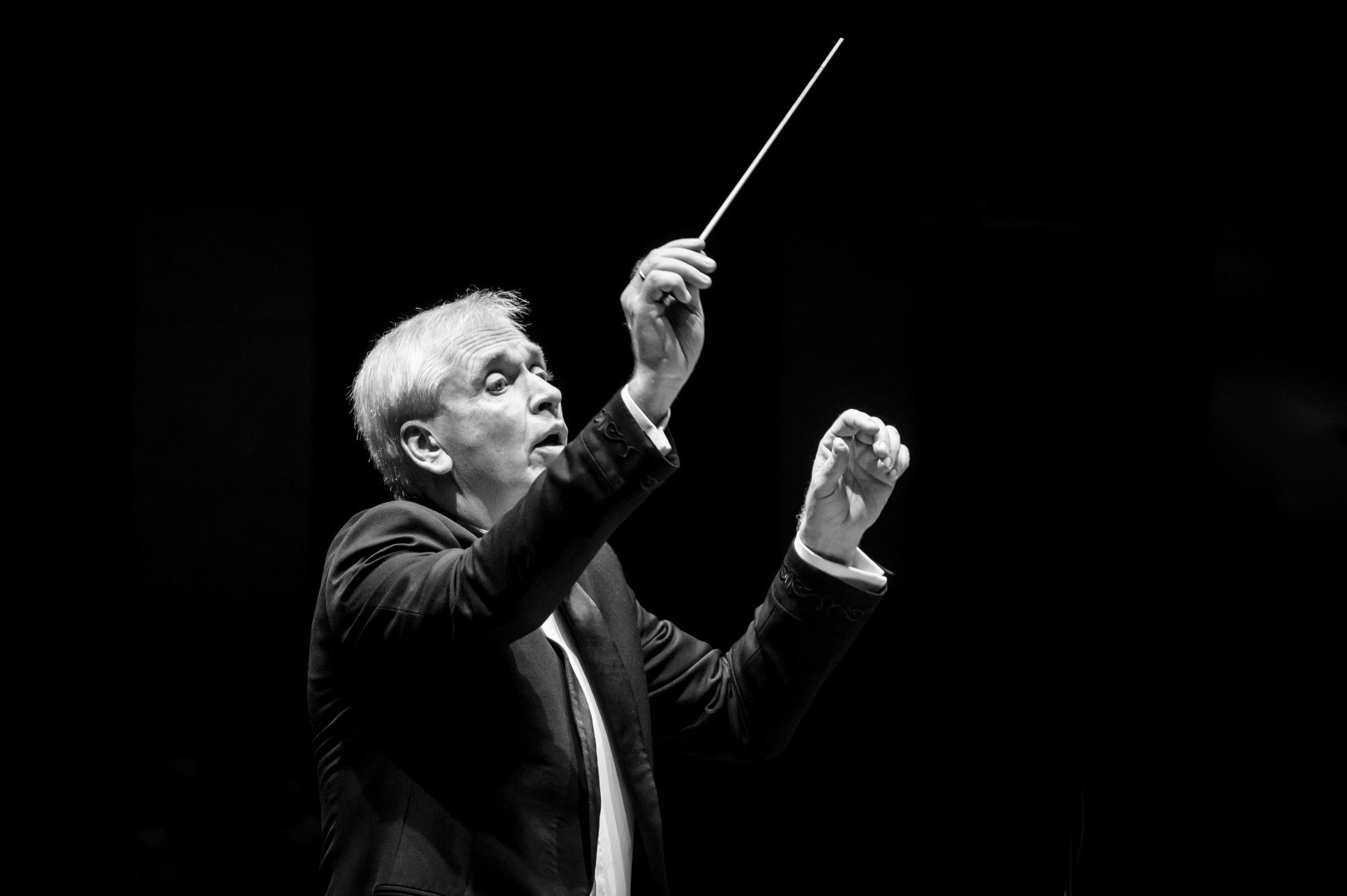 After being appointed the Chief Conductor position at the Malmö Opera in 2002 Gintaras Rinkevicius' first productions there became Eugene Onegin by Tchaikovsky and Ariadne auf Naxos by Richard Strauss in January 2003, which was followed by Verdi's Otello in October 2003, La Boheme by Puccini in February 2004 and Turandot by Puccini in September 2004."Gintaras Rinkevicius was perfect this night. There was nothing pushingin his interpretation, music sounded as naturally as possible!" "Eugene Onegin", Malmö Opera, Sweden, November 24 2002"Helsingborgs Dagblad", Henrik Halvarson
In May 2006 Maestro Rinkevicius made his debut at the Scottish Opera in Glasgow conducting BizetCarmen
The Bolshoi Theatre of Russia and the Bolshoi Ballet in Moscow invited Gintaras Rinkevicius to conduct the premier and 8 following performances of a new production of Prokofiev's ballet Romeo and Julia – premier was performed on December 23 2003. The performance was so successful that Mr. Rinkevicius was immediately rei-invited to this famous opera house to conduct The Queen of Spades by Tchaikovsky in October 2004 and "La Boheme" in March 2005. Since that time he led there performances of La Boheme, Tosca, Turandot among others
2008 Gintaras Rinkevicus became a Chief Conductor of the Novosibirsk Philharmonic Orchestra, probably the best Russian orchestra outside Moscow and St. Petersburg.
In October 1996 Gintaras Rinkevicius became the Music Director of Latvian National Opera in Riga. In 1997 he received the National Music Award of the Republic of Latvia. The very successful premier in Riga was G. Verdi's Aida staged in January-February 1998. In 1999 he has given several other premiers in Latvian National Opera. In 2000 together with the others he received one more National Music Award of Latvia for the staging of P. Tchaikovsky's Eugene Onegin.
Gintaras Rinkevicius has been performing with such soloists as V. Tretyakov, J. Bashmet, G. Kremer, N. Petrov, S. Stadler, L. Issakadze, P. Donohoe, N. Gutman, O. Kagan, N. Demidenko, Matti Salminen Warren Mok, 0.Kondina, V. Urmana, S. Larin, B. Maisuradze, A. Kniazev, D. Geringas etc.
Since 1988 Gintaras Rinkevicius has been the Chief Conductor and Artistic Director of Lithuanian State Symphony Orchestra. He constantly gives concerts with this ensemble. It was with this orchestra, that he gave concerts in Moscow, St. Petersburg, Paris, gave a charitable concert in Salzburg. In 1991 and 1995 Rinkevicius with this orchestra made two big tours in Italy. Each year every August the orchestra returns to their big tour to France.
Maestro Gintaras Rinkevicius and Lithuanian State Symphony Orchestra participated in various international music festivals, such as Antibes, Kortrijk, Estoril, Warsaw Autumn Festival, Europamusicale in Munich, Wiltz Festival in Luxembourg, Disabtes Musicals in Santes Creus, Pontivy, Festival Costa du Estoril, Harrogate Festival, Festival Berlioz and many others. He has also conducted this orchestra in all its major tours.
In October 1998 Gintaras Rinkevicius made his debut in Gothenburg Opera (Sweden) and the next season he conducted Bizet's Carmen there. In 1999 he was also invited by Oslo Opera (Norway). While in September 2000 he conducted Aida in Malmo Opera (Sweden) and in November 2001 – January 2002 the premier and the following 8 performances of Eugeni Onegin by Tchaikovsky at the same theatre. In March 2002 Mr. Rinkevicius made a great tour with his Lithuanian Orchestra to France, Netherlands, Luxemburg and Germany.
Born in Vilnius, Lithuania, Gintaras Rinkevicius graduated both St. Petersburg and Moscow Conservatories.