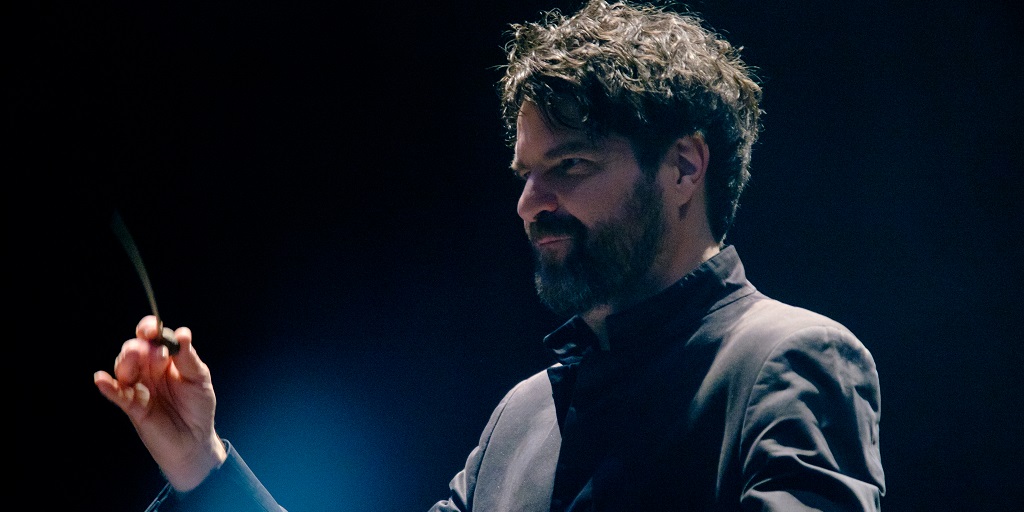 Markus Huber was a soloist in the Tölzer Boys Choir . He completed his music studies at the universities in Munich and Vienna, where among his teachers were Leopold Hager (conducting) and Karl-Hermann Mrongovius (piano).
Markus Huber began his conducting career in 1996 as a solo coach with conducting duties at the Detmold State Theater . A year later he moved to the same position and as 2nd choir director at the Chemnitz Opera House and in 1999 also became chief conductor of the Collegium Instrumentale Chemnitz. From 2002 to 2007 he was the first guest conductor of the Bulgarian Chamber Orchestra, and in 2003 Huber became chief conductor of the Leipzig Symphony Orchestra . In 2008 he took up the post as general music director of the Pforzheim Theater . Huber has been chief conductor of the Thuringia Philharmonic Gotha-Eisenach since the 2019/20 season .
As a guest conductor, Huber has conducted numerous renowned orchestras, including the Philadelphia Orchestra , the San Francisco Symphony , the State Philharmonic of Rhineland-Palatinate and the Radio Philharmonic Saarbrücken Kaiserslautern .