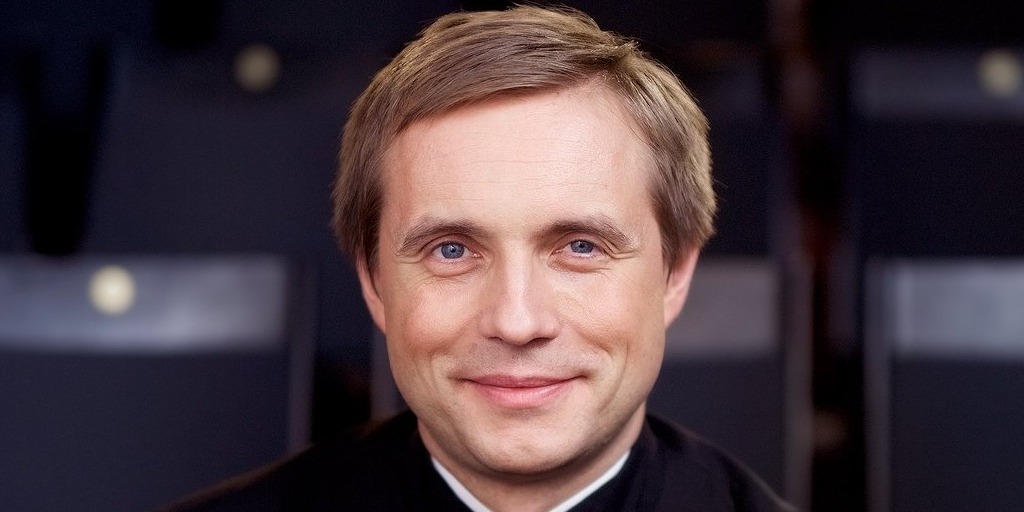 United Kingdom, Russia
Music Director: Royal Philharmonic Orchestra London, Chief Conductor European Union Youth Orchestra, Conductor Laureate: Royal Liverpool Philharmonic Orchestra
Vasily Petrenko was born in 1976 and started his music education at the St Petersburg Capella Boys Music School – Russia's oldest music school. He then studied at the St Petersburg Conservatoire where he participated in masterclasses with such luminary figures as Ilya Musin, Mariss Jansons and Yuri Temirkanov.
He has worked with many of the world's most prestigious orchestras including the Berlin Philharmonic, Bavarian Radio Symphony, Leipzig Gewandhaus, London Symphony, London Philharmonic, Philharmonia, Accademia Nazionale di Santa Cecilia (Rome), St Petersburg Philharmonic, Orchestre National de France, Czech Philharmonic, NHK Symphony and Sydney Symphony Orchestras, and in North America has lead the Philadelphia Orchestra, Los Angeles Philharmonic Orchestra, Cleveland Orchestra, and the San Francisco, Boston, Chicago and Montreal Symphony Orchestras. He has appeared at the Edinburgh Festival, Grafenegg Festival and made frequent appearances at the BBC Proms. Equally at home in the opera house, and with over thirty operas in his repertoire, Vasily Petrenko has conducted widely on the operatic stage, including at Glyndebourne Festival Opera, the Opéra National de Paris, Opernhaus Zürich, the Bayerische Staatsoper, and the Metropolitan Opera, New York.
Vasily Petrenko has established a strongly defined profile as a recording artist. Amongst a wide discography, his Shostakovich, Rachmaninov and Elgar symphony cycles with the Royal Liverpool Philharmonic Orchestra have garnered worldwide acclaim. With the Oslo Philharmonic Orchestra, he has released cycles of Scriabin's symphonies and Strauss' tone poems, and selected symphonies of Prokofiev and Myaskovsky.
In September 2017, Vasily Petrenko was honoured with the Artist of the Year award at the prestigious annual Gramophone Awards, one decade on from receiving their Young Artist of the Year award in October 2007. In 2010, he won the Male Artist of the Year at the Classical BRIT Awards and is only the second person to have been awarded Honorary Doctorates by both the University of Liverpool and Liverpool Hope University (in 2009), and an Honorary Fellowship of the Liverpool John Moores University (in 2012), awards which recognise the immense impact he has had on the Royal Liverpool Philharmonic Orchestra and the city's cultural scene.