Korzó Music Hall (Zsótér-Ház)
The history of the city orchestra dates back to the 18th century, but it can be considered a symphonic orchestra in today's sense from the end of the 19th century, since then it has been operating with more or less interruptions and in different organizational frameworks. At the head of the ensemble is II.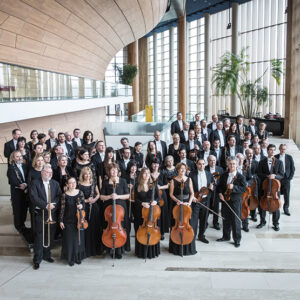 For a decade until the end of World War II, the young Ferenc Fricsay stood, during these years, such greats as Mengelberg, Kleiber, or Mascagni, who conducted his opera, appeared on his stage. Under the name of the Szeged Symphony Orchestra, the legendary conductor and composer Viktor Vaszy organized the ensemble as an independent institution in 1969, which is one of the bases of the local classical music concert life, the basis of opera performances at the country's second largest opera company, the Szeged National Theatre, and a constant performer on international podiums.
Taking advantage of the opportunities provided by the new organizational framework, the band developed into a major concert band. The ensemble has toured almost all of Europe, and in the nineties, it performed with great success in front of audiences in Taiwan, Singapore and Brazil. In addition to Hungaroton, his records were released by Italian, Spanish, German, Danish, Belgian, English and American companies.
Their current home, the Korzó Zeneház, operated as a cinema between 1913 and 2001 under the name Korzó and Vörös Csillag, the orchestra received the converted and renovated space in 2007.